UNDERGRADUATE CO-OP STUDIES PROGRAM IN ECONOMICS (DUAL)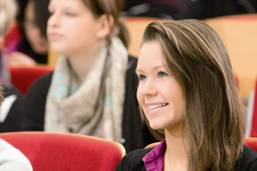 Careers Profile
After having completed studies related to practice our students are well-prepared for a manifold of management positions in firms in various sectors such as the services sector, trade and commerce, industry but also in public administration firms and social institutions and facilities.
Due to the distinctive characteristics of a dual studies program, students are part of firm and take part in the company's operations right from the onset of their studies.
The firms may be anything from small, medium-sized enterprises to large, multinational companies.