Unterstützungszuschuss für internationale Studentinnen mit Familienverantwortung
Support grant for international female students with family responsibility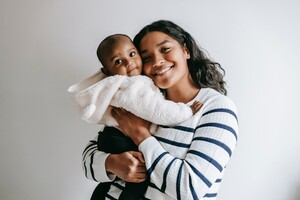 Der Familienservice der Jade Hochschule vergibt einen Unterstützungszuschuss für internationale Studentinnen mit Familienverantwortung, die sich in einer akuten Bedarfssituation befinden. In diesem Rahmen können Sie über drei Monate einen monatlichen Betrag von 500€, insgesamt also 1500€, erhalten.
The family service of the Jade University of Applied Sciences offers a support grant for international female students who are in urgent need. We offer a monthly support of 500€ for three months (1500€ in total).
Voraussetzungen/Requirements
Sie sind als Studentin an der Jade Hochschule immatrikuliert
Sie sind für das Studium an der Jade Hochschule aus dem Ausland nach Deutschland gekommen
Sie haben Kinder, pflegen Angehörige oder kümmern sich in anderer Art um Ihre Familie in Deutschland
Sie brauchen dringend Hilfe, da Sie zum Beispiel dringend eine neue Wohnung, einen Nebenjob oder eine Kinderbetreuung benötigen und haben dadurch weniger Zeit für Ihr Studium
Sie müssen damit einverstanden sein, eine vertrauliche Beratung durch den Familienservice wahrzunehmen (Kontakt siehe unten)
You are enrolled as a student at Jade University of Applied Sciences
You came to Germany to study at Jade University of Applied Sciences
You care for children or other relatives in Germany
You are in urgent need, e.g. you need a new apartment, a new job or childcare and therefore have less time to study
You agree to have confidential consultation with the family service (contact below)
Immatrikulationsbescheinigung
Selbstauskunft über Ihre Situation, nach Möglichkeit mit Nachweisen (z.B. Kündigungsschreiben einer Wohnung oder eines Jobs)
Selbstauskunft über familiäre Situation mit Nachweisen, z.B. Geburtsurkunden von Kindern
Bitte nehmen Sie bei Interesse Kontakt zum Familienservice auf!
Certificate of enrollment
Self-disclosure about your situation, if possible with evidence (e.g. letter of termination from a job or an apartment)
Self-disclosure about your family situation, if possible with evidence (e.g. birth certificate of your children)
If you are interested, please contact the family service!