For prospective international students with a university entrance qualification
Welcome to the Jade Kolleg in Wilhelmshaven!
The Jade Kolleg offers a study preparation program for prospective international students who have a university entrance qualification but do not yet meet the language requirements to take up their studies. Once they have successfully completed the program, students can begin their respective course of studies at the Jade University of Applied Sciences.
The Jade Kolleg is a program offered to international university applicants as a preparatory course to equip them with all the tools necessary to successfully study at a German university. Admission is currently only possible for the winter semester. As part of this one-year programme, participants will be offered a curriculum that includes linguistic, technical, methodological and intercultural learning contents.The Jade Kolleg aims at paving the way for its participants towards successfully completing a degree program at the Jade University of Applied Sciences.
The Jade Kolleg is open to international students with a university entrance qualification who wish to do a degree in the field of engineering at the Jade University but do not yet have the required level of proficiency in the German language. Students can choose between the following degree programs:
Electrical Engineering (BA)
Mechanical Engineering (BA)
Mechatronics (BA)
Medical Technology (BA)
Marine Technology (BA)
Project Engineering (BA)
Business Computing (BA)
Engineering and Management (BA)
The Jade Kolleg intends to expand its scope beyond the above-mentioned courses in the coming years.

To pre-check whether your university entrance qualification is recognised in Germany, please visit anabin, the information portal on foreign educational qualifications.
During the two terms of the study preparation program, participants will improve their language skills and will be introduced to their respective fields of study. The course's curriculum comprises approximately 24 contact hours per week. The focus lies on acquiring a German language certificate that is sufficient to qualify for one of the above-mentioned courses of study. Emphasis is further placed on the introduction to teaching and learning methods common in higher education in Germany. Specifically, students will be familiarised with the structures of the Jade University, for example
by practising the use of the University's web portals,
by preparing and giving presentations using modern media,
by practising taking notes during lectures, analysing and composing scientific texts as well as doing actual research,
by practising cooperation in unsupervised work groups, etc.
Intercultural training and support given through the buddy program will help newcomers to integrate in Germany and the Jade University.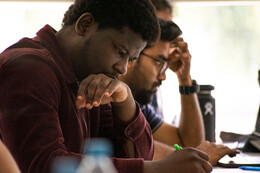 Aside from being motivated to try their best in one of the degree programs, applicants must fulfil the following requirements:
university entrance qualifications for studying in Germany,
B1 language certificate for German,
willingness to regularly attend classes,
sufficient funds to support themselves in Germany.
Enrolment at the Jade Kolleg is limited to 25 places per year. Applicants apply via uni-assist e. V., a service provider that checks certificates acquired abroad on behalf of German universities. Please apply directly for your degree of choice at the Jade University via the web portal My assist. (Please find a step-by-step guide for the application process via uni-assist in the downloads section.)
Once your credentials and university entrance qualifications have been verified, you can go ahead and apply for a place at the Jade Kolleg. Send an email to the International Office with the following documents attached:
your verification report from uni-assist
a cover letter, written in German, stating your general intention (approx. 1–2 pages)
proof of having attained at least a B1 level of proficiency in the German language (if proof was not already submitted as part of the application via uni-assist)
After your application documents have been checked, you will be contacted as soon as possible and, if you are eligible, invited to a selection interview (see Dates and deadlines). Please be sure to complete the self-test before the interview (prospective students for the degree programmes "Business Computing" and "Engineering and Management" please complete the self-test Department MIT, all others the self-test Department Engineering). Within two weeks after the interview, you will be informed whether you can be offered a place at the Jade Kolleg.
If you are offered a place at the Jade Kolleg and you accept the offer, you will then be enrolled for your respective course of study. Enrolment is initially limited to the two terms of the study preparation program. Once you have successfully completed the program, you will have to hand in the required German certificate at the Enrolment and Examination Office and register for the winter 2022/23 term. You will then be free to continue your studies in your chosen degree program.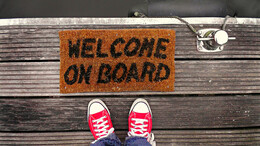 Applications for the winter 2023/24 term are open from 1 April 2023. We recommend applying as soon as possible as the course starts in September and the number of places is limited. Below you can find an overview of the timeline with the most important deadlines and dates:
Application period: 1.4.–15.8.2022
Beginning and end dates of the program (approximately): 18.9.2023–31.8.2024
Selection interviews (online): As of June 2023 (you will be informed of a specific appointment date after we have received your application)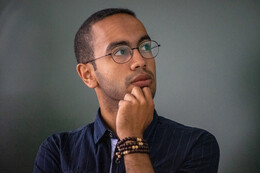 The regular semester fees applies to the study preparation program. This includes a student semester ticket which allows you to use all local public transport as well as regional trains in the state of Lower Saxony.
Participants need to cover their own living expenses.
Furthermore, uni-assist charges a fee for processing your application.
Do you have further questions regarding the Jade Kolleg? If so, please feel free to contact us! We are happy to help you come to the Jade University of Applied Sciences!