International Logistics Management (B.Sc.)
International Logistics Management (ILM) is a course offering an academic foundation with a practically oriented focus, leading to a Bachelor of Science qualifying you to work in the international shipping business. ILM is an international course of study with two integrated semesters spent abroad. The normal length of the degree course is seven semesters.
The last of four semesters of basic studies is spent overseas at one of our partner universities (in Australia, New Zealand, the United Kingdom, the Netherlands, South Africa or Hong Kong, for example), and is followed by practical semester (work placement) within a foreign company. The bachelor thesis which completes the course maintains the practical relevance, since it is normally written in co-operation with a company. The interchange of academic and applied ideas is of benefit to both student and company.
The aim of the course is to produce graduates with interdisciplinary managerial competence, able to work at the economic and technical interface within the complex field of the shipping business.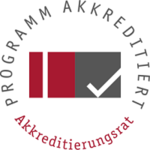 International Logistics Management (B.Sc.) Overview
Degree
Bachelor of Science (B.Sc.)
Application deadlines
15.06. und 15.01.
Study Start
Winter- and summer semester
---
Study Concept
on-campus study
Prerequisite
completed vocational training and three years experience
vocational baccalaureate diploma
Abitur
---

Apply for winter- or summer semester
Quick application through eCampus
International study applicants
For international study applicants or german applicants, who graduated from school abroad, other conditions may apply. In this cases please apply through uni assist.
Further information about the application process can be found on the pages of the International Office.
Particular attention is given to ongoing changes in the world economy. Increased productivity in developing national economies; changes in the division of labour, the globalisation of markets, obligatory specialisation on the one hand and an ever-increasing variety of products on the other – all these characterise this radical change in the economy. A particular aspect of this development is "just in time" production", a system in which the in-house manufacturing depth is reduced while at the same time suppliers deliver single parts to be used in the production process punctually, i.e. just in time. All these factors have led to an increase in transport volumes, but also to smaller batches for delivery, which in turn has led to a disproportionate increase in individual shipments by all carriers and on all modes of transport. This development means that the logistic operations of a company are increasingly seen as key competencies.
Our ILM graduates have found jobs with the following companies:
Logistics companies (e.g. Lufthansa, Kühne + Nagel, Stute Verkehrs GmbH, Buss Port Logistics, IDS)
Freight forwarding and transport companies (e.g. Hapag Lloyd, Kraftverkehr Nagel, Maersk, Hamburg Süd, OOCL)
The logistics departments of industrial and business corporations (e.g. Daimler, Volkswagen, Tchibo, Philips, IKEA)
Consultancy firms/financial service providers (e.g. Nordcapital, DNV GL)
Transport authorities/associations (e.g. Chamber of Industry and Commerce)
In view of the continuing above-average growth expected in the international transport business, the career prospects for ILM graduates are excellent.
The bachelor degree can be followed by a Master's degree in Maritime Management.
Head of academic section
Student Advisory Service