Jade International Week - April 2019
Meeting with Dr. Capt. Mohamed Dawood, the Vicepresident for Maritime Affairs of AASTMT Alexandria, Egypt
Presentation of Jade University, Faculty of Maritime and Logistics Studies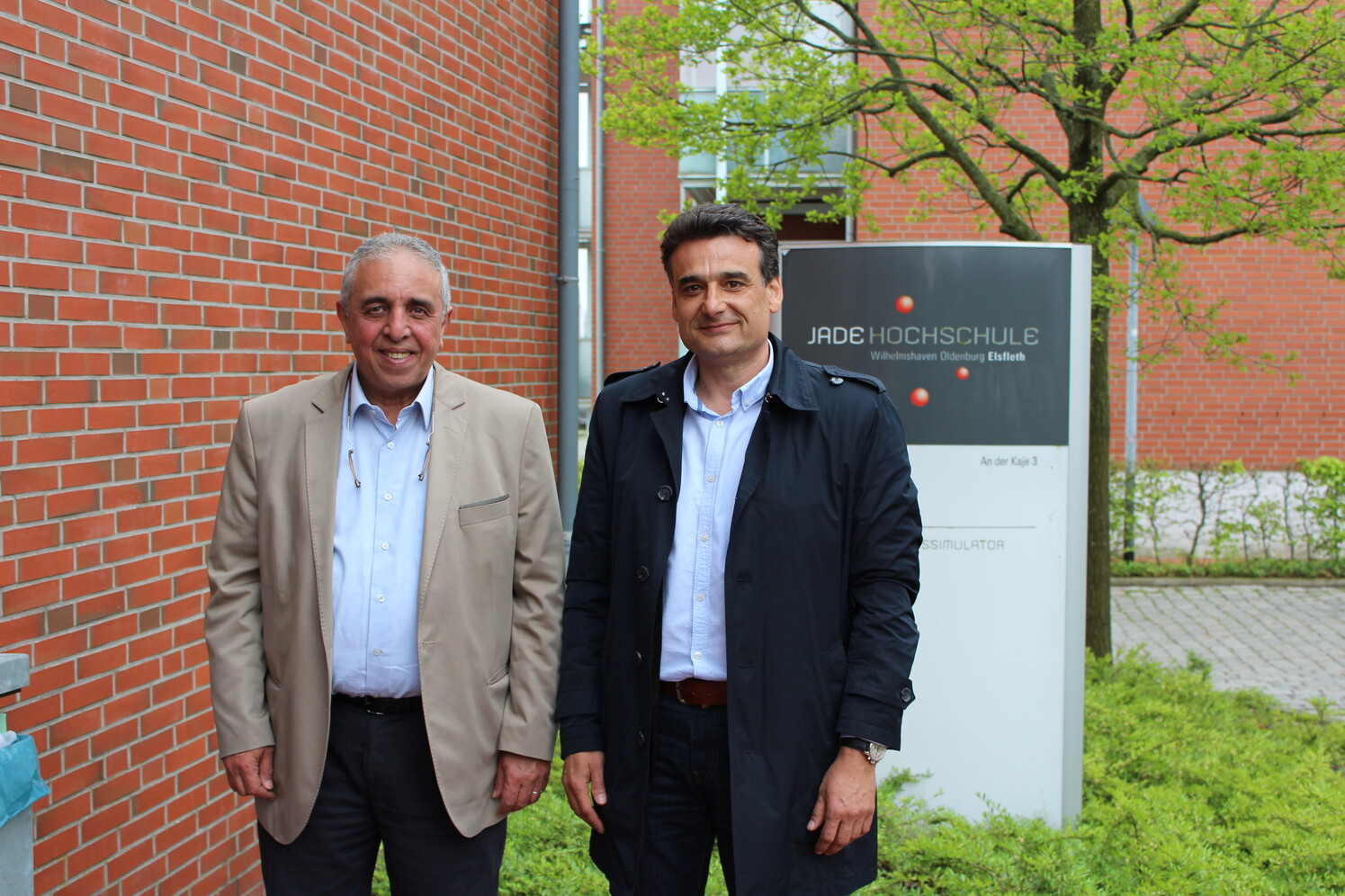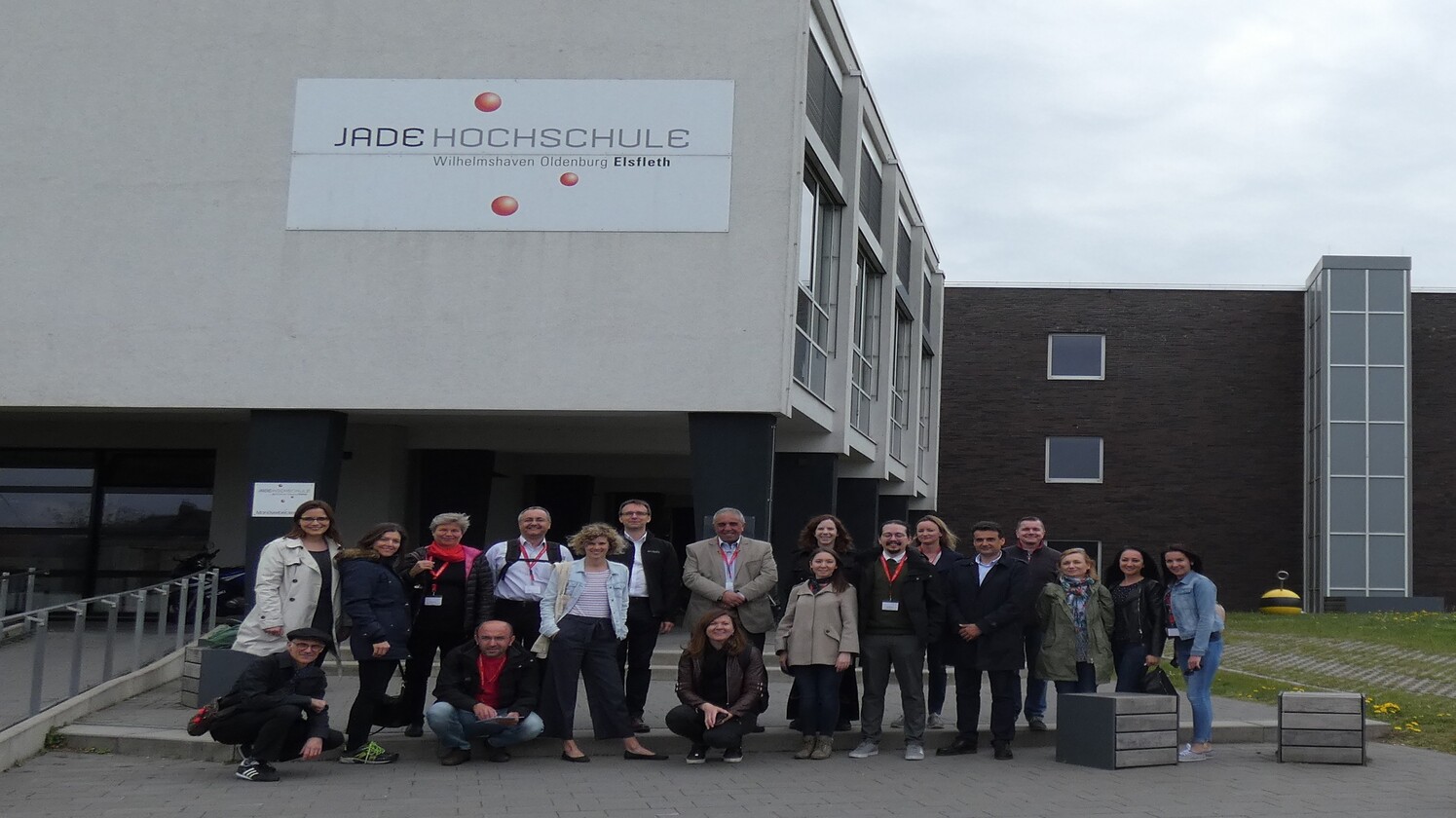 Academic visit from Columbia - November 2018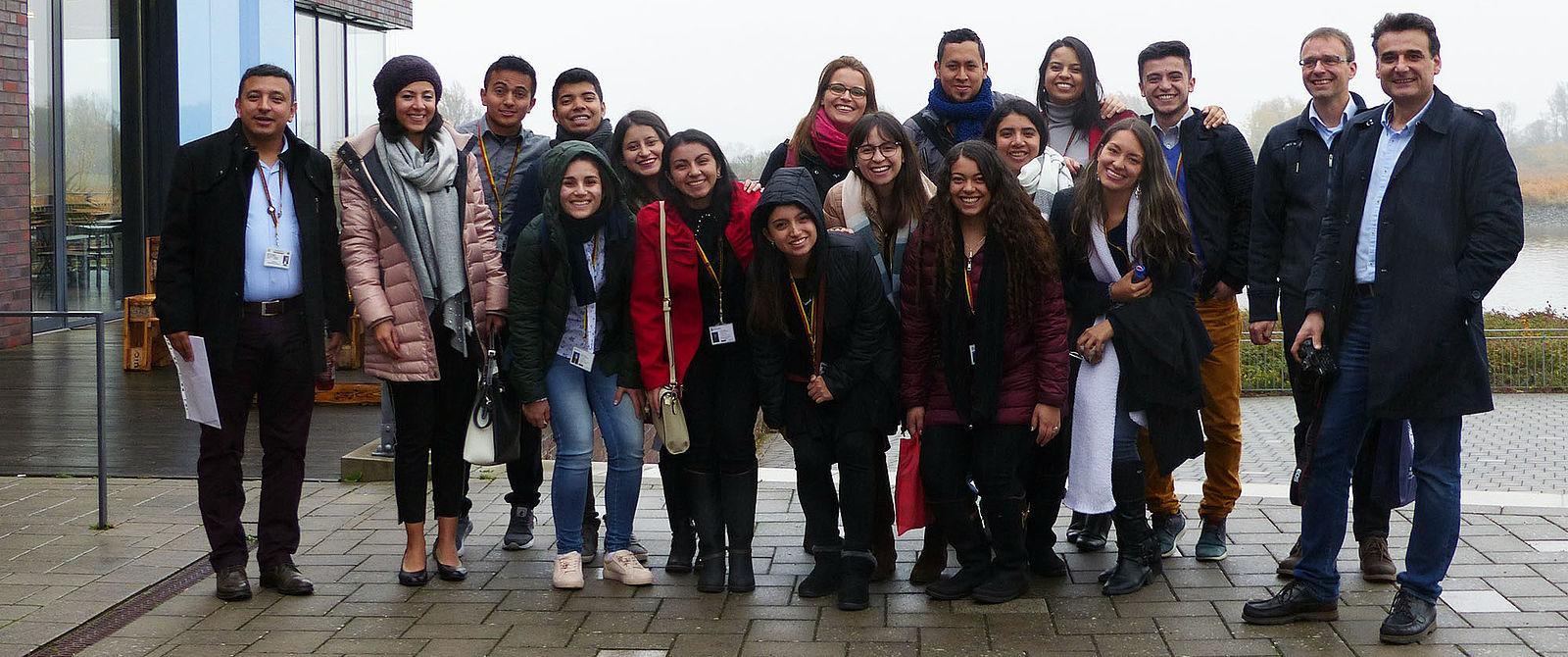 In the framework of the DAAD program "Study Visits by Groups of Foreign Students", a group of 13 students together with their professor, Nestor Andrés Beltrán Bernal from the Universidad Distrital Francisco José de Caldas Bogota, Columbia has visited the Dept. of Maritime and Logistics Studies in Elsfleth in the period 11- 13.11.2018.
The Columbian group was particularly interested in exploring the conditions to study Logistics (BSc level) and distant-learning International Maritime Management IMM (MSc level) at Jade University. An inter-institutional agreement between the two universities is foreseen to be concluded in the near future.
Visit from Guangzhou Maritime University - June 2018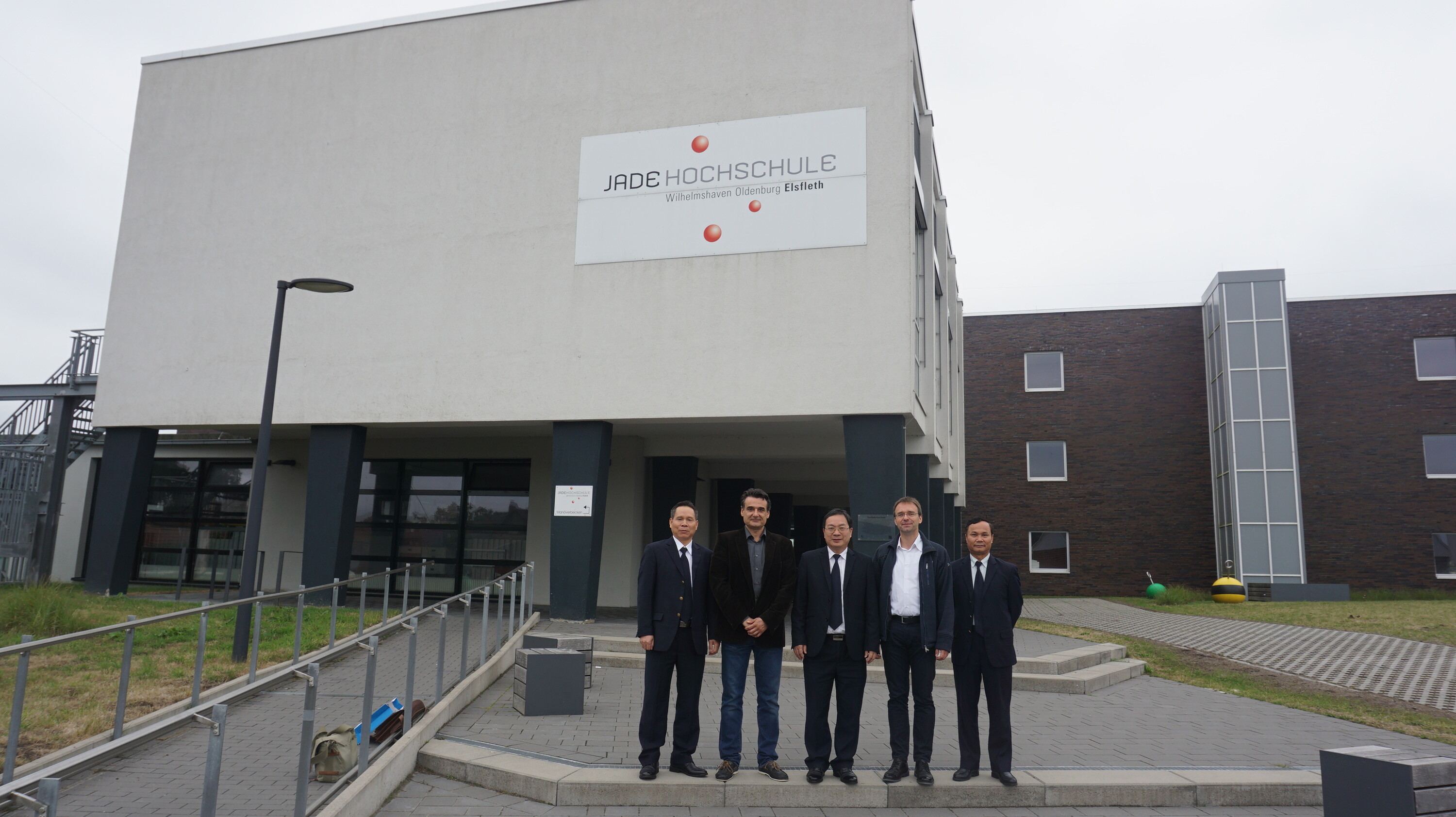 On 26. June 2018, a delegation from Guangzhou Maritime University (GMU) China had visited Jade UAS, the Department of Maritime and Logistics Studies in Elsfleth.
Founded in 1964, Guangzhou Maritime Institute is a public higher education institution located in the metropolis of Guangzhou (population range of over 5,000,000 inhabitants), Guangdong province. GMU offers courses and programs leading to officially recognized higher education degrees in several areas of study, such as Navigation, Ship Building & Ocean Engineering, Marine Engineering and Port & Shipping Management.
The discussion focused on possible methods of cooperation and exchange programmes between both universities.
Jade International Week - April 2018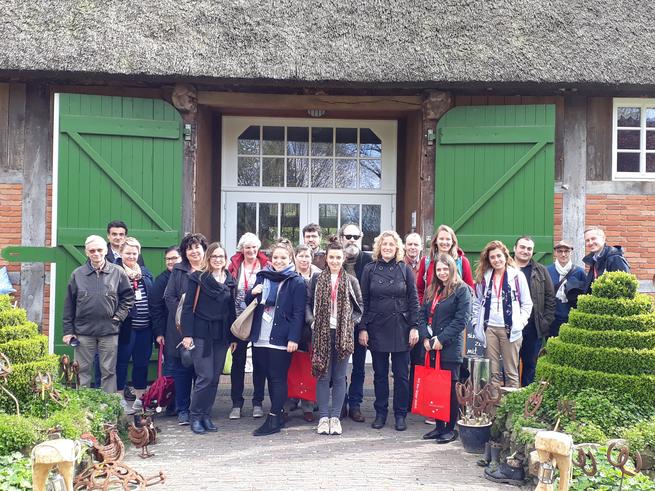 Presentation of Jade University- Dept. of Maritime and Logistics Studies
Campus Tour