Maritime Economics and Logistics (B.Sc.)
This practically oriented degree course with an academic base leads to a B.Sc. in Maritime Economics and Logistics. It should appeal to students with an interest in languages, economics, and technology and leads to positions of responsibility in a range of fields at home and abroad.
The normal length of the degree course is seven semesters (210 ECTS), including a practical semester (work placement) and an internship. A semester at one of our partner universities (New Zealand, Australia, Great Britain, the Netherlands, South Africa or Hong Kong, for example) can be integrated into the basic studies. The bachelor thesis which completes the course will be written during the second work placement, usually in close co-operation with a company. This is a mutually profitable exchange.
Persons with a Master's certificate who completed their degree in Nautical Science in Elsfleth or at an equivalent institution can, after having served as officers at sea, continue their studies with Maritime Management in Elsfleth and finish in three to four semesters.
Our aim is to train interdisciplinary specialists for positions of leadership at the interface between business and technology in the complex area that is the shipping business.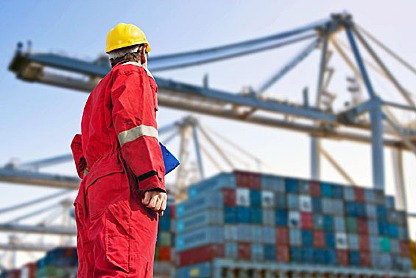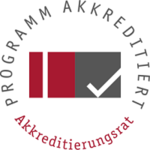 Maritime Economics and Logistics (B.Sc.) Overview
Degree
Bachelor of Science (B.Sc.)
Application deadlines
15.09. und 15.03.
Study start
Winter- und summer semester
---
Standard period of Study
7 semester
Study concept
on-campus study
Prerequisite
completed vocational training and three years experience
vocational baccalaureate diploma
Abitur
---

Apply for winter- or summer semester
Quick application through eCampus
International study applicants
For international study applicants or german applicants, who graduated from school abroad, other conditions may apply. In this cases please apply through uni assist.
Further information about the application process can be found on the pages of the International Office.
International analysis of staffing needs has shown that university graduates with specialist knowledge at the interface between modern technology and management have very good career prospects in this field. Maritime Economics and Port Management are particularly relevant in Germany with its strong orientation towards the export of goods. Growing productivity in growing economies, ever-increasing division of labour, globalisation of markets, obligatory specialisation, and also a growing variety of products, are characteristic factors leading to radical economic change. This in turn leads to increased transport volumes, but also to smaller consignments, and therefore to a disproportionate increase in individual shipments, particularly seaborne ones.
Our Maritime Economics/Port Management graduates have found employment with the following companies in particular:
Shipping companies (e.g. Maersk, Hapag Lloyd, Wallenius Wilhelmsen, Hamburg Süd, Columbia Ship Management, OOCL, German Tankers)
Port and warehousing companies (e.g. HHLA, BLG, NTB, Eurogate)
Logistics companies (e.g. IDS, Lufthansa, Rhenus, DB Schenker, Kühne + Nagel, Hellmann, Dachser)
Consulting firms (e.g. HPC, DNV GL)
Transport and industrial firms (e.g. Volkswagen, Daimler, Ford, IKEA, Tchibo)
Since everything points to above-average growth in international transport, our graduates in this field will have excellent career prospects world-wide.
It is possible to follow the Bachelor qualification with a Master's degree.
Semester 1
2
3
4
5
6
7
Basic Transport Operation Management
Economics
Shipping Economy
Sales and Port Marketing
Practical semester

30 CP

Maritime Project Studies

10 CP

Practical semester

18 CP

Port and Transport Economics
Technical Basics
Transport Management
Cargo Operation
Information Technology Basics
Information Technology Application
International Transport Policy
Business English
Port Management
English
Maritime English
Ship Theory
Operational Information Management
Organisation and Management
Business Mathematics
Cost and Performance Accounting
Dangerous Cargoes
Elective Profile 2**
International Quality Management
Bachelor Thesis

12 CP

Economical
and Private
Law
Statistics
Elective Profile 1**
Elective Profile 3**
Controlling
Each lecture comprises 5 ECTS credits ("CP"), unless otherwise noted.
Head of academic section
Student Advisory Service
Opportunities after the Bachelor degree