International Business Studies, IBS (B.A.)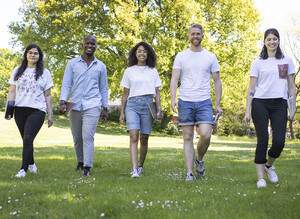 Are you interested in international business?
Do you want to study with international peers/in an international group?
Do you want to master globalization and digitization?
Do you want to support sustainability and understand human and market behaviors?
Are you looking for a program that is both practical and innovative?
Then International Business Studies at the Jade UAS is right for you.
IBS is a seven-semester program that combines traditional business studies with unique specializations and hands-on practical experience. With its all-English and internationally oriented curriculum, the program brings together German and international students who learn from and with each other in an international atmosphere. Students gain in-depth knowledge and real-world understanding of international business topics, combined with extensive intercultural experience.
Four unique specializations let students gain a deeper understanding of sustainable business management, international economics & doing business in and with emerging markets, digital business management and business psychology. By selecting entire specialization paths or mixing and matching according to personal interests and goals, students take an active role in shaping their own learning journey.
A mandatory integrated internship semester in an international business or organization, along with options to study abroad, provide students with invaluable insights into the global economy and prepare them for their future careers.
Key facts about International Business Studies (B.A.)
Degree
Bachelor of Arts (B.A.)
Application deadline
15.09.
Studie start
Winter semester (September)
---
Duration of study
7 semesters, 210 ECTS
Prerequisites
University entrance qualification
English language proficiency at CEFR B2 level
Study concept
on campus (Präsenzstudium)
---
Place of study
Wilhelmshaven

Getting started and Application
Admission requirements
Students wishing to enroll in the program must fulfill certain requirements for admission.
To enroll in the program, students must
... have valid university entrance qualifications
... provide proof of English proficiency at a B2 level on the CEFR (or take a language test at the Jade UAS).
If you have any questions, please contact Prof. Dr. Christina Hans, one of our program directors.
Application
Enrollment for IBS is possible every winter semester.
Enrollment period for the winter semester (starting in September):
1 June - 15 September
1 April - 15 August (for international applicants)
Study start
You need to be in Wilhelmshaven at least mid of September. Courses and our IBS Onboarding Days will start around the 12th September 2022
Please make sure to take care of your visa and arrival in Wilhelmshaven as early as possible (you can contact our International Office if you have any questions)
Please keep us updated on when you´ll arrive in Wilhelmshaven (IBS-Team)
Looking for an appartment? In the document "Living in Wilhelmshaven" are a few tips that might help you.
The study program covers seven semesters. The first three semesters comprise the basic phase. Students gain various core competencies in compulsory modules. These include:
business and economic competencies,
methodic/analytic competencies, and
cultural, social, and language competencies.
The fourth semester is the international phase. Students work for at least 20 weeks in an international organization or company in a country where a language other than their native language is spoken. They integrate theoretical knowledge with practical experience by solving actual problems. Therewith, they gain new practical experiences and deeper insight into their desired specialization.
During semesters 5 and 6, students have several options, in which they can choose among four focuses:
sustainability management,
international economics & emerging markets,
digital business management, and
business psychology.
The following options can be chosen:
Option A: Students study two focuses and choose two further electives.
Option B: Students study at a partner university for two semesters.
Option C: Students study at a partner university for one semester and choose from the modules offered at Jade UAS in the second semester plus one elective.
Option D: Students flexibly combine any modules.
During semester 7, there are again two options:
Option I: Students take an internship at least 10 weeks long.
Option II: Students choose three modules from the focuses or electives.
In addition, the students complete their profile by writing the bachelor thesis. The thesis can be done in collaboration with an organization or company. After successfully passing the colloquium, graduates are awarded the academic degree "Bachelor of Arts" (B.A.).
The study program International Business Studies qualifies specialists and managers for sustainable economic action in a globalized and digitized business world.
Thanks to the breadth of the internationally oriented economic education (business competencies, economic competencies, cultural and social competencies, and methodic/analytic competencies), graduates possess knowledge, skills and judgment, all of which make them attractive for employers, especially for internationally operating companies and organizations. With a focus on international economic relations, sustainable management, behavior-oriented corporate management, as well as the management of the ubiquitous digital transformation, the program takes into account essential future competencies, such as those emphasized by the OECD.
The graduates have broad practical experience and sharpened transfer skills. They can use media, technologies, information and data effectively, strategically and operationally. At the same time, they have developed skills that enable them to evaluate and interpret relevant course content. They are able to derive economically sound judgments from this, taking into account the scientific, social and ethical findings, and to independently design further learning processes.
By integrating future-oriented fields of competence, the program promotes students' professional abilities and personality in a unique manner, which enables them to meet the demands of a global and digitalized business world in a professional way. Students are able to make consensus and dialog-based decisions and take action. They develop resilience in complex situations that require flexibility, ambiguity tolerance and personal responsibility.
The qualification goals and intended learning outcomes take into account the objectives of higher education as follows:
Scientific Qualification for Evidence-Based Action
Graduates
have a broad and integrated knowledge and understanding of the fundamentals of economics in an international context.
have a critical understanding of legal, information and communication technology, business psychological and intercultural basics and methods and some in-depth knowledge in individually selected focuses and functional areas.
critically question the most important theories, principles and methods of their specialist discipline. They assess problems on the basis of scientific theories and methods and critically reflect on the state of the specialist literature and current research in specialization areas.
are trained in analytical and critical thinking. They diligently handle knowledge and facts and argue based on evidence. They are able to independently collect, evaluate and interpret relevant information and use it to derive scientifically sound judgments that take into account social, scientific and ethical knowledge.
can apply relevant scientific research methods to a problem of their own choosing and develop, reflect on and assess problem solutions. They solve problems in complex contexts with professional plausibility and justify the correctness of their statements epistemologically.
can present and defend knowledge and research results in writing (e.g. scientific reports and work) and orally (e.g. presentations) in a structured and understandable way.
Professional Qualification in an International Context
Graduates
apply their knowledge and understanding in a practical manner, develop problem solutions and arguments in their specialist area, and develop them further.
use media, technologies, information and data effectively strategically and operationally, and assess various creativity and innovation methods for the appropriate use in a professional context.
work in projects and groups in a team-oriented and self-organized manner. They communicate adequately virtually and personally and collaborate in various teams (e.g. interdisciplinary, intercultural or mixed-age collaboration).
have command of the English language at level C1 according to the European Framework of Reference. They write academic texts on challenging topics in English and use the language flexibly and effectively in an academic and professional environment.
Social Skills
Graduates
have democratic and cosmopolitan judgment.
justify diversity as an enrichment for society and economy.
reflect on the consequences of their actions from the point of view of ethics and sustainability and take personal, societal and social responsibility.
have intercultural competence in different cultural areas. On this basis, they act flexibly and contextually in an intercultural work environment and as a mediator between cultures.
choose appropriate communication, cooperate in diverse groups and master methods of conflict moderation.
Social and Personal Skills
Graduates
reflect on their behavior and derive knowledge from it for their development and their actions in company and society. They are able to act in a self-organized and responsible manner and to take responsibility in groups.
are capable of dialogue and consensus, and are resilient in complex situations in which flexibility, tolerance for ambiguity and personal responsibility are required.
design (advanced) learning processes independently and are able to deepen their knowledge vertically, horizontally and laterally.
Graduates acquire knowledge, competencies and judgement, which they can use as employees for large international companies, as well as for small to medium-sized companies that act internationally. Graduates acquire a breadth of economic, internationally oriented training (with business, economic, legal and intercultural content). Equipped with a holistic competence cluster, graduates can significantly improve their chances on the international job market over their competitors.
Possible positions include:
general manager
marketing manager
product manager
positions in strategic development
human resources manager
positions in consulting & training
project manager
positions in finance & controlling
key account manager
sales manager
technical product manager
Through the interdisciplinary nature and unique specialization opportunities, this B.A. program can also provide a very good foundation for further entrepreneurial pursuits, either academically or professionally.
In the fourth semester, students further intensify their international experience by applying the knowledge they gained in the first phase of the program in an international internship. The internship should be done in a country other than the student's home country and bridges the gap between the basic business skills acquired in the first three semesters, and the specializations of the fifth and sixth semester by providing insights into real-life business practices.
For further information, please refer to the guidelines for the internship semester or contact the program coordinator.
Students also have the possibility of continuing their international experience abroad on an academic level and doing their specializations in the fifth and/or sixth semester at one of our partner universities. The International Office can support students in selecting a location from our partner universities worldwide and with the necessary application procedure.
Support structures for students
Before and during their studies, students also have access to various programs offered by the Business Department:
In addition, our International Office is always happy to answer questions and help you in any way they can. Feel free to contact them regarding study abroad possibilities, finding housing in Wilhelmshaven, language courses or help with Visa and immigration questions.
How do I enroll for the program?
Please refer to the document "Admission requirements" or contact one of the program directors/coordinator.
Do I have to know German?
You do not need to have knowledge of German prior to enrolling in the program. However, you will need to provide proof of language proficiency in German at the CEFR level of A1 by the end of the second semester.
Once you are here, we encourage you to take part in one of our German courses offered during the semester or the semester break and take the language test to fulfill the German requirements. Please contact our International Office for information on German courses.
What level of English do I need to have?
With your application, you need to provide proof of language proficiency in English that is equivalent to level B2 on the CEFR or take a language test at the Jade UAS before the end of the application phase. Please refer to the document "Admission requirements" that will be available in late April for detailed information. Until then, please contact one of the program directors/coordinator.
Yes. As part of the study program, a mandatory internship semester is planned usually during semester four, which should be an internship in an international organization or an organization abroad. The internship should be completed in a country that is not your home country. You may spend an additional semester or a complete year abroad at a partner university in the fifth and/or sixth semester and do your specializations or part of your specializations there.
Do I have to do the internship?
Yes, the internship is an integral part of the program and it is required for all students.
I am from Germany, where do I do my internship?
If you are a German student, you should do your internship in an international organization outside of Germany. Exceptions might be possible under special circumstances.
I am not from Germany, where do I do my internship?
If you are not a German student, you can do your internship in an international organization in any country that is not your home country, including Germany.
Who organizes the internship?
We do not provide internship places for our students but rather expect them to search for suitable internships on their own. Of course, our program coordinator provides assistance and is happy to guide you in the process if you need help.
Are there tuition fees/how much does it cost?
There are no tuition fees. However, students pay an administration fee of approximately 390 Euros that includes subsidized housing, student recreational activities, sports activities such as sailing, and the state-wide public transportation semester ticket.
How do I find housing/help with immigration, visa, etc.?
Opportunities after the IBS degree