Prof. Dr.-Ing. Kai Mecke
Informationstechnologie im Maschinenbau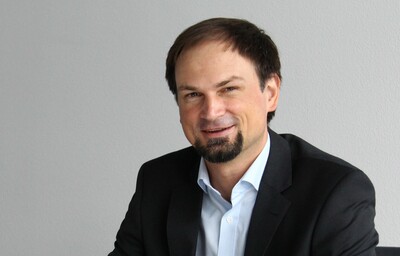 Kontaktinformationen am Standort Wilhemshaven
Schwerpunkte: Informationstechnologie im Maschinenbau, agile Konstruktionsmethodik in der virtuellen Produktentwicklung, Maschinenbauinformatik
Sprechstunde: Donnerstags 13:30 in Raum H308 und/oder per webex (URL sollte aus Moodle bekannt sein). In der vorlesungsfreien Zeit findet die Sprechstunde nur bei Bedarf statt, daher sollten Sie sich vorher melden.
Lehrveranstaltungen:
Agile Produktentwicklung,
Hochsprachenprogrammierung,
Advanced CAD,
CAD / CAM,
Informationsmanagement in der Produktentwicklung,
und weitere Veranstaltungen
in den Studiengängen
Werdegang
Kai Mecke studierte Maschinenbau an der Technischen Universität Darmstadt und der Canterbury University in Christchurch, Neuseeland. Im Rahmen seiner Tätigkeit am Institut "Datenverarbeitung in der Konstruktion" der TU Darmstadt erstellte er seine Dissertation zu semantischen Technologien im Maschinenbau und wurde im Dezember 2012 promoviert. Nach diversen Auslandsaufenthalten und Tätigkeiten in der Industrie als freiberuflicher Projektleiter, Dozent, Application Service Manager und Scrum Master wurde er im August 2019 als Professor für Informationstechnologie im Maschinenbau an der Jade Hochschule berufen.
Veröffentlichungen
Mecke, K.; Scholl P.: "The Application of Point Clouds within Plant Engineering", Elysium InfiPoints Workshop, Bad Homburg, 2018 (invited talk).
Mecke, K.: "Multidisziplinäre Produktentwicklung und Projektabwicklung im Anlagenbau und deren Zukunft", Vorlesung "CAD/CAM und Produktdatenmanagement" im Master Studiengang "Produktentwicklung im Maschinenbau", Aachen, 2017 (invited talk).
Mecke, K.: "Autodesk Vault in der Cloud bei Outotec", Gunslinger 2017: Autodesk Inventor & Vault Test drive, München, 2017 (invited talk).
Scholl P.; Mecke, K.: "Erweiterter Informationsaustausch von 3D-CAD-Modellen im Anlagenbau", AVEVA World DACH Anwendertreffen, Leipzig, 2017.
Mecke, K.: "Ontologiebasierte Repräsentation und Verarbeitung von Information bezüglich Unsicherheit in der virtuellen Produktentwicklung", Technische Universität Darmstadt, Dissertation, Shaker Verlag 2012, ISBN 978-3-8440-0901-9.
Sprenger, A.; Mosch, L.; Mecke, K.; Anderl, R: "Representation of Uncertainty in Distributed Product Development", 18th Annual European Concurrent Engineering Conference (ECEC 2011), London, UK, 2011.
Anderl, R.; Kobza, L.; Mecke, K.; Sprenger, A.: "Beherrschung von Unsicherheit von lasttragenden Systemen im Maschinenbau durch ontologiebasierte Informationsverarbeitung und Visualisierungstechnik", Kolloquium Konstruktionstechnik (KT 2010), Magdeburg, 2010.
Anderl, R.; Mecke, K.; Sprenger, A; Weitzmann, O.: "Ontology-Based System for supporting the containment of uncertainty in the product lifecycle", Tools and Methods for Concurrent Engineering (TMCE 2010), Ancona, Italy, 2010.
Anderl, R.; Mecke, K.; Sprenger, A; Weitzmann, O.: "Ontology Support for Product Development", International Joint Conference on Knowledge Discovery, Knowledge Engineering and Knowledge Management (KEOD 2009), Madeira, Portugal, 2009.
Gilsdorf, E.; Mecke, K.: "Application Data Interchange of CAE Software in Engineering Education", Partners for the Advancement of Collaborative Engineering Education (PACE) Annual Forum 2007, Darmstadt, 2007.
Anderl, R.; Mecke, K.; Klug, L.: "Advanced Prototyping with Parametric Prototypes", Digital Enterprise Technology - Perspectives and Future Challenges (CIRP DET 2006), Setubal, Portugal, 2006.